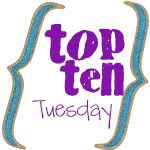 This week, I'm following
Oh Amanda's
lead and going with a traveling/vacation theme. Although,
Amanda
is giving tips, I'm going to give my Top Ten things I learned from my family's first big trip this past week.
We traveled to Vermont, unfortunately, it was on bad terms; my grandma Grupe passed away last Tuesday. I had hoped to make it before she passed, but that wasn't God's plan. I think He wanted to take away her pain. She's with Him now, and I'm glad her pain is gone. Grandma, I love you so much and truly thank you for everything you gave to me.
So, the list: Top Ten things I learned from traveling with a 20 month old and my husband. I should mention our itinerary briefing...Flew into Boston (4.5hr flight), stayed overnight in Boston, drove to Vermont (3 hour car ride), stayed 3 nights, drove to Portsmouth, New Hampshire (2hr 40min drive), stayed the night, drove back to Boston (1 hour), flew home (6.5hr flight).
1. Carry on lightly...On the trip into Boston, I felt like we had SO much stuff: car seat, stroller, carry on for each of us. It was a lot. I got rid of 1 bag on the flight back home.
2. Have a direct flight...We went directly into Boston, but I think it would have been best to go directly into Vermont.
3. Have an open schedule...especially if travelling with a little one. They need naps.
4. Little ones shouldn't go to funerals; not because I think it will traumatize them, but they just don't understand they can't run around on the graves.
5. Bring a portable DVD player, iPad, whatever is available. It helped a TON to be able to watch
Cars
.
6. Don't forget the essentials: like baby wipes
7. No need to adjust to time change...this worked best for us. Little one stayed on west coast time the whole trip, not by our doing, but on his own. This seemed to work best overall, especially when we got home.
8. The day after you get home, plan to do nothing. Just take the little one to the park and get in some much needed play time.
9. Take lots of photos! (I know, duh)
10. RELAX! When both parents are relaxed, it makes for much less bickering =)